Channel Guide Magazine: January 2023 - Bryan Cranston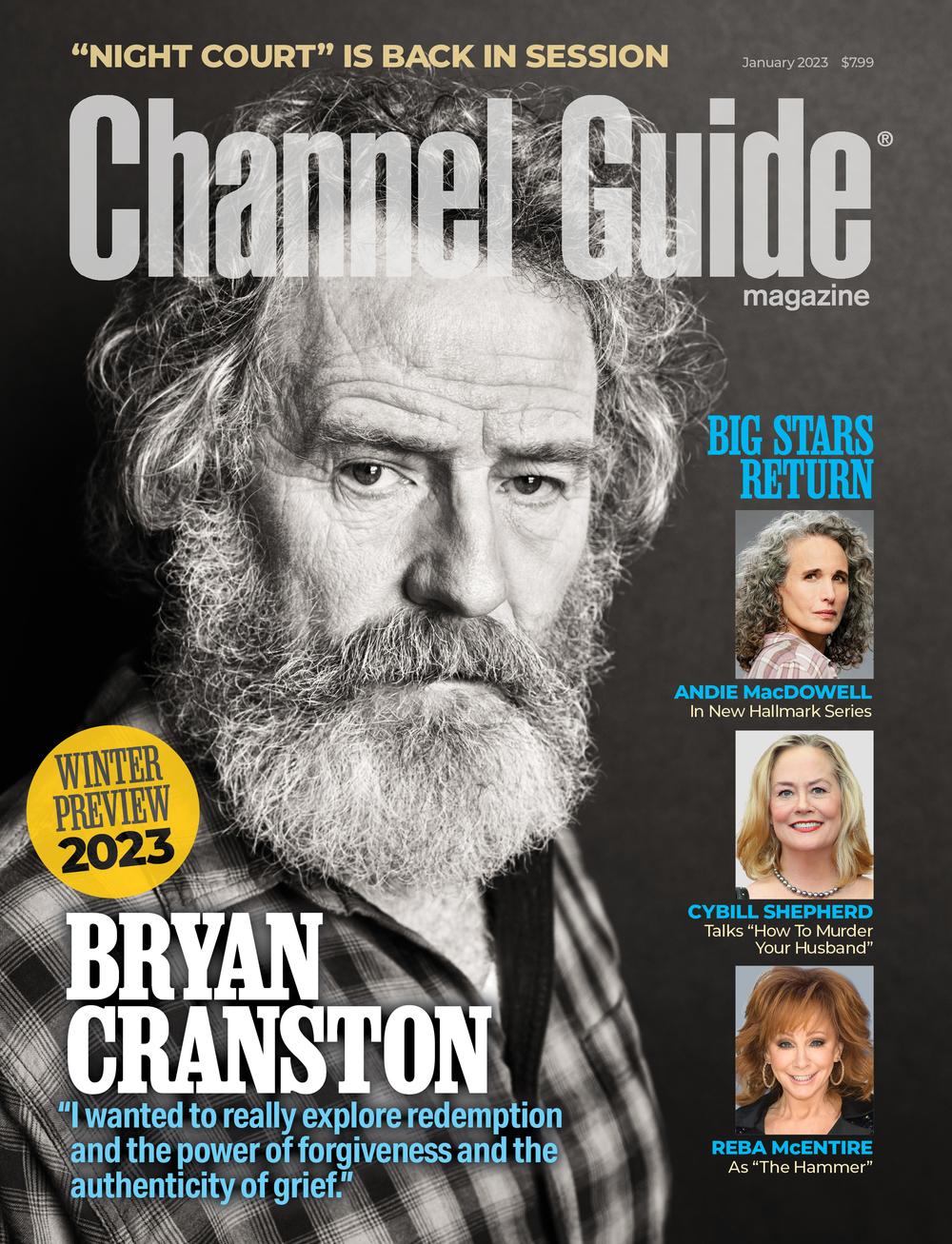 $9.99
This is the ultimate TV reference guide! Each monthly issue contains daily programming listings for over 100 networks, over 3,000 movie descriptions, detailed sports listings and daily best bets. Plus learn about what's new, what's returning, what's new on streaming services like Netflix, Prime Video, Hulu, Apple TV+, Disney+, HBO Max, Paramount+, Discovery+ and more. This is the most robust and comprehensive monthly TV magazine available.
Highlights in this issue include:
• Q&A with Bryan Cranston on his returning hit series Your Honor
• Andie MacDowell shares more on her new Hallmark series The Way Home
• Scott Caan on his new FOX series Alert
• Ramon Rodriguez talks "Will Trent"
• The popular video game The Last of Us comes to HBO
• Cybill Shepherd stars in new Lifetime movie How to Murder Your Husband
• Little House on the Prairie's Karen Grassle answers our "5 Questions"