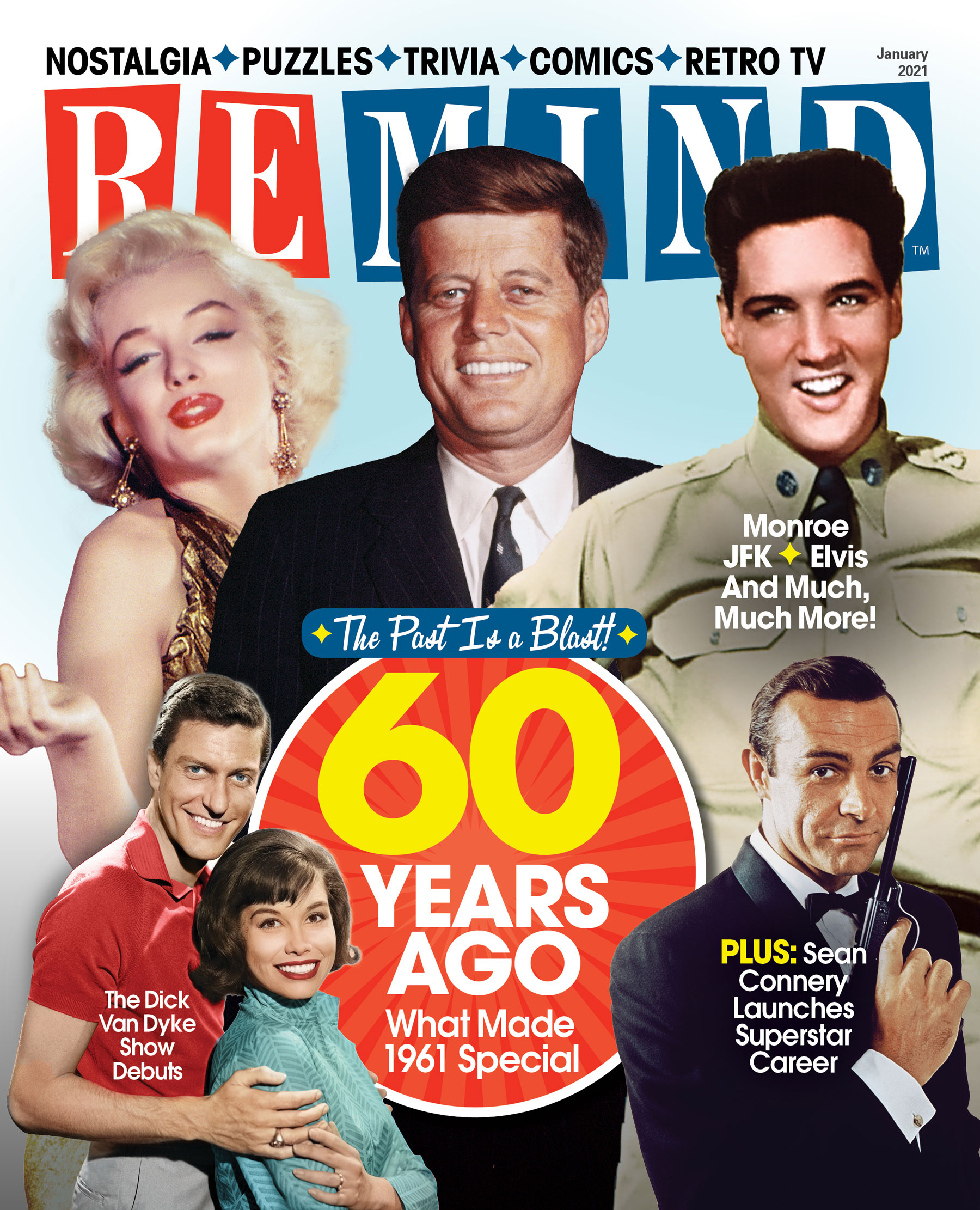 $5.99
Categories: Decades, Hollywood, Music
January 2021 - 1961

January 2021, 13.1
Sixty years ago, everything seemed possible in the U.S.A.! Camelot had come to Washington with JFK and Jackie in White House.

Freedom 7

had launched the first American into space. On TV it was

Gunsmoke

and

The Dick Van Dyke Show.

Del Shannon's "The Runaway" was playing on every radio. In our January issue, we set our time machine to 1961 and get a whiff of America's shiny new-car smell.